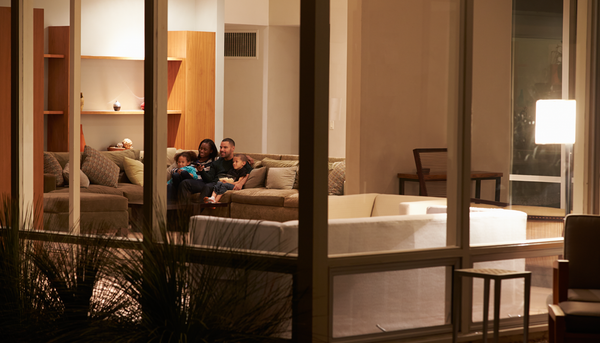 THE FOUNDER
Growing up in Magnolia, a close-knit town in southern Arkansas, Rob Jackson always knew his path would lead him beyond his humble beginnings. With a relentless drive, unwavering determination, and steadfast family values, he embarked on a journey that would forever change his life—and it all starts with where he came from.
Rob's childhood was punctuated by family dominoes tournaments and cherished Sunday dinners, all brought together by his late mother, Shirley. Supporting her family on the modest income of a single-parent factory worker, she instilled in Rob her frugal financial principles. He fondly remembers her saying, "If you don't have any light bill money, then don't be turning on all my lights." As he got older, he learned people of all races and nationalities could relate to the universal understanding that excessive consumption carries financial consequences. Clearly, Rob wasn't the only one who got into trouble for leaving the lights on.
Although he studied Computer Science at the University of Arkansas at Pine Buff and built a career as an IT project manager, Rob couldn't shake his entrepreneurial spirit. Driven to make a difference, he sought out a mentor, a network of like-minded individuals, and fellow creators. This would become the catalyst for his journey, and inspire his decision to create something every household needed: affordable lighting solutions. Raising the initial $7,000 he needed to develop Ujamaa's first product—a 60-watt equivalent LED light that only uses 9 watts of power—was a unique challenge while paying off student loans, car loans, and credit cards. But he preserved and, in 2019, Ujamaa Lighting was born. Since then, Ujamaa Lighting has not only illuminated spaces but shone a light on the importance of frugality, efficiency, and dependability.
Despite Ujamaa Lighting's many triumphs—including being accepted into Amazon's Black Business Accelerator (BBA) grant program in 2020—Rob remains firmly rooted in his origins. Now a resident of Austin, TX, the lessons his mother passed onto him in Magnolia continue to guide his vision. With Ujamaa Lighting, Rob strives to bring light (both literal and metaphorical) to every household, bringing people together and building a legacy based on unity, family, and community.