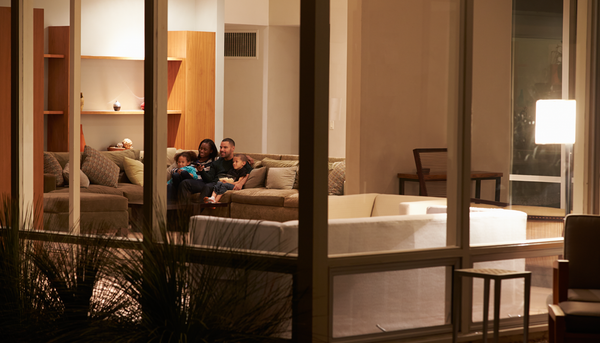 OUR COMPANY
At Ujamaa Lighting (formerly known as Umoja Lighting), we know first-hand the impact that excessive energy consumption can have on monthly expenses, especially for those with limited resources. Driven to make a positive impact in our communities, we offer cost-effective lighting solutions that not only reduce energy bills but also provide long-lasting durability, ensuring every dollar spent is an investment into a brighter future.
In today's market, LED lighting stands out for its lower energy consumption, extended lifespan, and diverse range of illumination. While lightbulbs may be viewed as a common commodity, Ujamaa Lighting strives to bring a unique perspective to the lighting industry. Established in June 2019, we specialize in residential, commercial, and industrial LED lighting solutions, offering thoughtfully designed and meticulously manufactured lightbulbs developed with our customer's unique needs in mind. Founded with deep-rooted family values, we take pride in delivering the most cost-effective, dependable, and longest-lasting lighting products available on the market.
When you shop with Ujamaa Lighting, you become part of our close-knit family. We extend a warm welcome home and invite you to experience the genuine care, dedication, and exceptional quality that we pour into each of our products.
OUR MISSION
We're on a mission to design and manufacture affordable lighting solutions that empower our customers to spend more time focusing on the things that matter most.
Drawing inspiration from the Swahili term "Ujamaa," which signifies extended family, self-reliance, and cooperative economics, we strive to equip low-income households with long-lasting, energy-efficient LED lighting solutions. By providing our customers with reliable, cost-effective lighting products, we aim to alleviate the burden of high energy costs and give them back what matters most—their peace of mind. With each lightbulb we manufacture, we proudly illuminate spaces, inspire unity, and empower individuals to build brighter futures for themselves and their loved ones.
OUR VISION
We envision Ujamaa Lighting as a beacon of light that illuminates life's most precious moments, brings communities together, and transforms spaces into sanctuaries.
Founded with a deep-rooted commitment to excellence, family values, and frugal living, we aspire to illuminate homes, businesses, and communities with affordable, energy-efficient LED lighting solutions. In doing so, we aim to empower people to immerse themselves in the joy, unity, and connections that make life meaningful. Guided by our founder's entrepreneurial spirit and steadfast principles, we tirelessly innovate to create lighting products that not only brighten spaces but also lighten the financial burden on lower-income households.